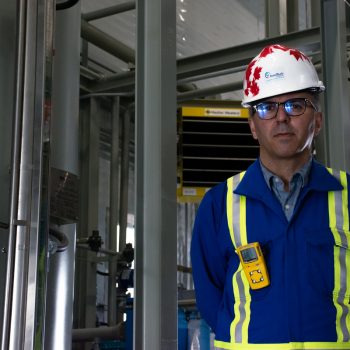 Dr. Aref Najafi
Manager, Carbon Capture, Utilization & Decarbonization
Professional Bio
Ph.D. in Chemical and Materials Engineering | University of Alberta
Aref currently leads our Carbon Capture, Utilization & Decarbonization team at InnoTech Alberta. He had over 22 years of experience in the oil and gas industry prior to joining our organization and had also spent 5 years in the petrochemical industry.  
Working with important players in the industry such as the Alberta Energy Regulator and Imperial Oil, he had held roles as a mineral processing engineer on a fine tailings project and the Lead for Process Innovation at Imperial's Horizon site.   
Aref has been essential to the development of InnoTech's Alberta Carbon Conversion Technology Centre (ACCTC) and has served as its Site Manager during its development and expansion to include a plasmas lab (for high temperatures) and cryogenic lab (for low temperatures). This will turn the ACCTC into a research and development authority in Alberta for carbon capture, utilization, and decarbonization, as well as hydrogen production. 
Aref loves to spend time playing with his boys on the trampoline and watching every Disney movie. When he gets the time, Aref also enjoys reading books, playing tennis, and hiking.