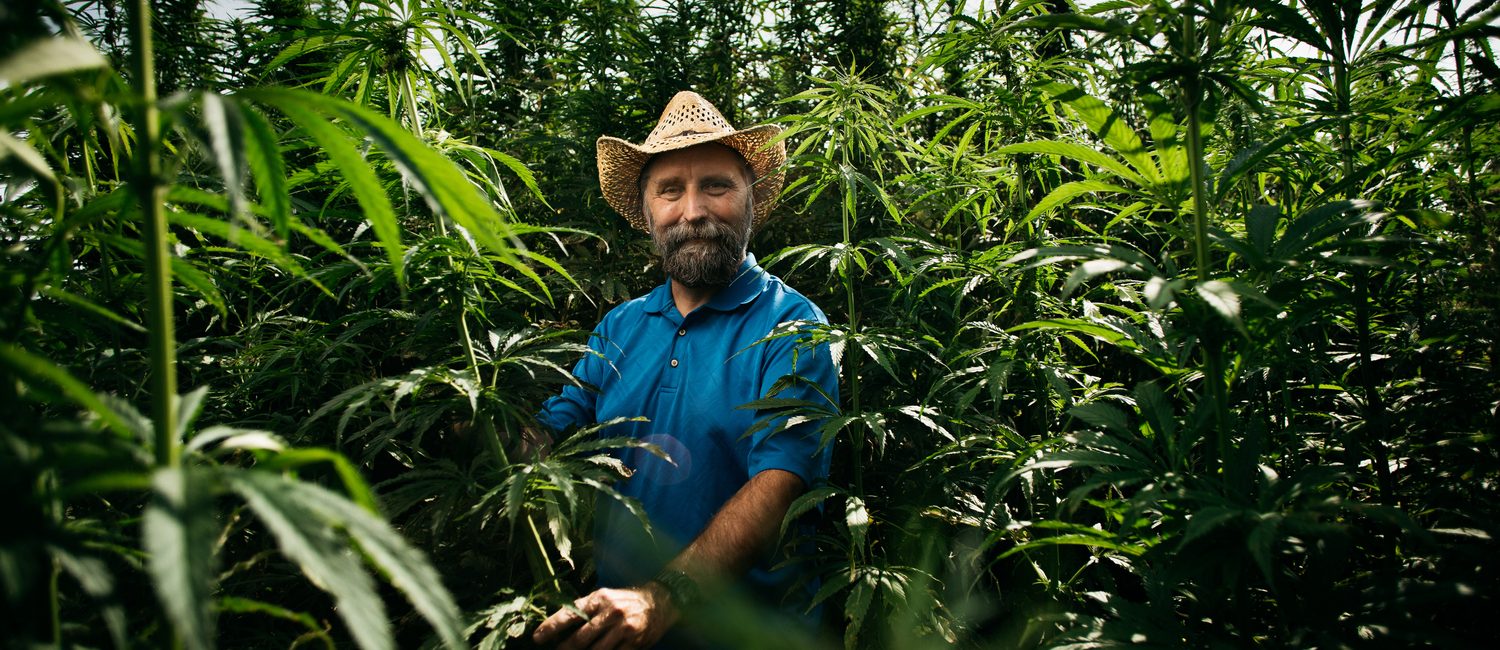 The August 27 issue of the Edmonton Journal features an article that details industrial hemp research performed by InnoTech Alberta.
See the article below.
A Vegreville research centre is on the cutting edge of a booming Canadian hemp industry one scientist predicts will be worth $1 billion annually within a few years.
That's roughly five times the industrial hemp industry's current approximately $200-million value, but InnoTech Alberta's Jan Slaski says the business is poised to become larger.
His office is already crammed with such hemp items as insulated construction blocks; erosion control mats; lightweight, dent-resistant car parts; and a longboard made from a fibreglass-like bio-composite, not to mention beer, granola and Grande Prairie's Stoked Vodka.
"It's a multi-purpose crop that each and every part of can be used. The best part is everybody along the value chain can make money," Slaski, team lead in crop development and management for the Alberta Innovates subsidiary, said Wednesday during a tour of the operation 100 km east of Edmonton.
"I think within a year or two, maximum, we will see major commercial facilities in Alberta … We're the hub of hemp fibre in Canada."
Raising industrial hemp was forbidden in the country until 1998 because of concerns the plants contains THC, the psychoactive drug in marijuana, but the roughly two dozen varieties now grown under licence from Health Canada can't contain more than a tiny 0.3 per cent of the compound.
Slaski estimates it would require a choking, possibly toxic, joint one metre long to produce the same amount of THC as one normal blunt.
The number of hemp hectares sown across Canada has fluctuated over the years, reaching a high of 44,000 in 2014 before dropping to 31,000 last year as farmers and processors looked for markets.
That figure could skyrocket to 50,000 hectares this year, Slaski said.
The crop has been primarily grown for seeds and flowers made into cosmetics and oil, hemp hearts, granola, drinks and other edibles, making Canada the world's largest hemp food producer and exporter.
He proudly shows off fields in which he's growing 14 types of hemp, from short plants with easy-to-harvest seeds to tall ones used for their stalks.
"We're bringing this diversification for economic benefits and good land stewardship. It's very unhealthy for soil to grow the same crop over and over again."
In addition to researching plant breeding and processing, Slaski and his team of 17 are helping develop products using the stalk's tough fibres at a processing facility that allows companies to test their equipment and their ideas, a setup he said is the most comprehensive in North America.
This work could have big benefits for Alberta, which in 2016 grew more hemp than any other province.
A Quebec uniform company is interested in building an Alberta hemp processing plant to make material for jeans, First Nations are exploring a plan to grow hemp for housing materials, and the operators of a Chinese textile firm Slaski visited last week are looking at investing $100 million in Canada.
Slaski, who has been studying hemp for the provincially owned corporation for 16 years, sees an even brighter future if Health Canada relaxes regulations preventing the use of leaves and other chaff containing non-narcotic cannabinoids that can be turned into medicinal products.
That would allow producers to sell the entire plant for different uses, making it even more profitable.
"At present, hemp is developing really fast, but with whole-crop utilization hopefully … the value chain of this crop will be even greater," he said.
"In three to five years I'm looking, personally, at a $1-billion industry that will be benefitting the people of Alberta and Canada."