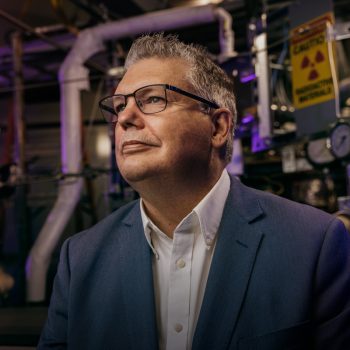 Steve McMahon
Chief Operating Officer
Professional Bio
Computer Technology and Technical Systems | Southern Alberta Institute of Technology (SAIT)
B.Sc. in Civil Engineering | University of Calgary
Engineering Science Technology (with a focus in Oil and Gas and pipelines) | Southern Alberta Institute of Technology (SAIT)
P. Eng. | Association of Professional Engineers and Geoscientists of Alberta
Early in his career, Steve McMahon practiced as a petroleum engineer, focusing on production and reservoir engineering in the oil and gas industry. His interest and skill in developing data management systems and digital technology platforms led to his involvement in increasingly large-scale projects in other industries in a consultative role. Steve enjoys the challenge of working across a variety of industries and has experience with digital transformation projects in healthcare, telecommunications, oil and gas, manufacturing, retail and distribution, supply chain, and government services.
For his entire career, Steve has been working to solve client problems. He has developed and incorporated applied technology solutions to resolve client data, digital transformation, systems integration, and industry-wide interoperability challenges that would limit them from leveraging the benefits of today's data and digital technologies in their business. His key accomplishments include the development of CGI's Health Solutions and Service Practice for western Canada, the concept-to-commercialization of a data exchange network for Alberta's oil and gas industry, and a cloud-based industry platform for healthcare inter-organization data and digital services exchange. He helps to connect and facilitate the flow of essential data and information.
Before joining Alberta Innovates and InnoTech Alberta, Steve held senior leadership positions in large technology consulting organizations, such as Deloitte Consulting (Partner) and CGI Information Systems and Management Consultants (Senior Executive Consultant). He built and managed teams that supported the full life cycle of large-scale technology implementations from analysis and design, build, implementation, to operations. He was responsible for the quality, capability, capacity, productivity, and profitability to grow and sustain the service offerings and solutions, and for meeting and exceeding the client's needs.
Steve recently served as Executive Vice President (EVP), Operations of Alberta Innovates before joining InnoTech Alberta. As EVP, he had oversight of the Bio, Healthcare, and Clean Energy Sector Investment business lines, as well as the Applied Research and Emerging Platforms portfolios. In his current role as Chief Operating Officer of InnoTech Alberta, Steve's mandate is to grow InnoTech Alberta's applied research capabilities to align with the priorities of government and Alberta Innovates, solve industry challenges, develop collaboration opportunities between Alberta's Innovation Ecosystem and Industry, and continuously evolve the organization's value proposition to both public-sector and industry.
Steve is known for his entrepreneurial approach to developing innovative solutions and service offerings that have been described as "ahead of the curve."
His main priority is to bring the lessons he has learned over his career so far to present novel and fresh digital approaches to natural resource and industrial clients who may not have considered computerization and digitization of parts of their operations an option or a priority.