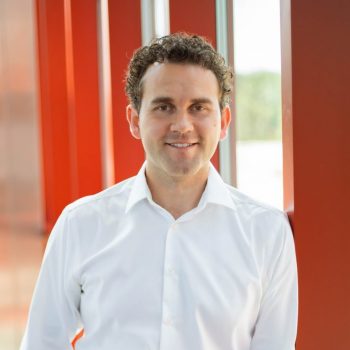 Ben Fotty
Director, Advanced Materials and Energy Pilot Operations
Professional Bio
B.Sc. in Mechanical Engineering | University of Alberta
P. Eng. | Association of Professional Engineers and Geoscientists of Alberta
Project Management Professional (PMP)
Ben Fotty has the oversight of operations delivery and client service at InnoTech Alberta's operations delivery of service for clients. He is responsible for, and takes great pride in, ensuring that our organization has the capacity and capabilities available to meet project needs and fulfil client contracts.
Ben's career started in oil and gas firms in mechanical design and stress analysis and plant engineering roles with plenty of field work. He joined the Alberta Research Council and 15 years later he is still with the team as he has transitioned roles and the organization transitioned to InnoTech Alberta. He has helped to implement our strategic direction since February of 2020. Ben appreciates the level of the teamwork and collaboration that his role requires.
Ben says he enjoys working at InnoTech because of the diversity and breadth of our projects. He gets to solve the problems of today and meeting the new challenges of tomorrow. He believes this is done through proper planning, processes, the continual to evolution of facilities, as well as the professional development for staff. Ben has a real talent for effectively using physical and human resources to get the job done and meet client expectations for outcomes and timelines.
When he's not at work, Ben loves to hang out with his son, play soccer, do some crafting, go golfing, cook meals, or you might find him tinkering with some home renovations.