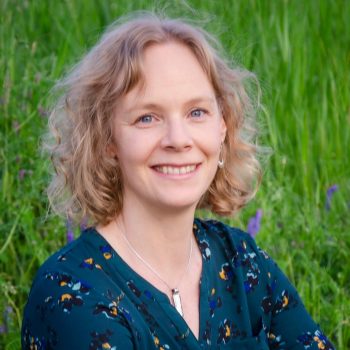 Simone Levy
Senior Researcher
Professional Bio
M.Sc. in Soil Science | University of Saskatchewan 
B.Sc. in Biology (Honours) | St. Francis Xavier University, Antigonish, NS 
As an applied researcher, Simone Levy currently conducts research, development, and innovation projects with a focus on novel technologies and processes in the area of site assessment, and remediation and reclamation methods to support various industries. Her priorities include applied research needs in Alberta with potential to support ecological restoration and preservation, responsible development and management, as well as the management and prevention of contamination. 
Following completion of her B.Sc., Simone spent 7 months learning Spanish and participating in various environmental and social development programs. Upon return to Canada, she entered the environmental consulting field where she participated in numerous field programs and gained practical experience in reporting and project management. Simone's M.Sc. project took her to Truelove Lowland, Nunavut, to investigate biogeochemical processes in that unique ecosystem. She then worked for 12 years as an environmental consultant, primarily focused on the management of contaminated sites. Since 2016, Simone has been a researcher with InnoTech Alberta. 
Simone's portfolio includes research projects related to soil, water, and oil sands tailings. She has established a broad network of colleagues in industry, government, academia, and the environmental services sector. As a result, the Environmental Impacts team at InnoTech Alberta form collaborative and multi-disciplinary working groups to most effectively meet the research challenges presented. She currently manages two joint industry projects focused on Soil Sterilants and Sulphur. 
 Key areas of interest include:  
Managing multi-disciplinary teams and marketing services in alignment with industry needs

 

Developing practical approaches to managing industry challenges, and incorporating science- and risk-based decision making

 

Contributing to addressing challenges and supporting opportunities in energy industry asset retirement and reuse

 

Validating and optimizing novel reclamation and remediation technologies and methods aligned with industry needs

 

Innovation in processes and technologies to address challenges and drive efficiency in the energy sector, including incorporation of digital tools

 

Ensuring that scientific research applicable is made available in accessible formats, in support of best management practice

 

Addressing waste and soil management issues

 
Simone enjoys the challenge of designing experiments and creating complementary teams to address challenges in the environmental sector. She finds it very rewarding to contribute to projects with highly engaged stakeholders, feeling like as though she can make a difference for Albertans. She also enjoys identifying opportunities for integration of digital tools and finding other opportunities for improving processes and ecological outcomes.   
Some of the most recent projects Simone has worked on include: 
Evaluation of reclamation options for padded and forested upland well sites 

 

Development of a digital Alberta Tier 1 and 2 soil and groundwater remediation guideline calculator

 

Manager of the Soil Sterilants Program

 

Evaluating oil sands tailings in the environment

 

Novel product evaluation – desktop and laboratory evaluation

 

Online video seminar production on opportunities for Indigenous workers in Asset Retirement, and Cutting-Edge Technology in Asset Retirement

 
When Simone is not working she enjoys mountain biking, kayaking, and cross-country skiing.